Plan Your Weeks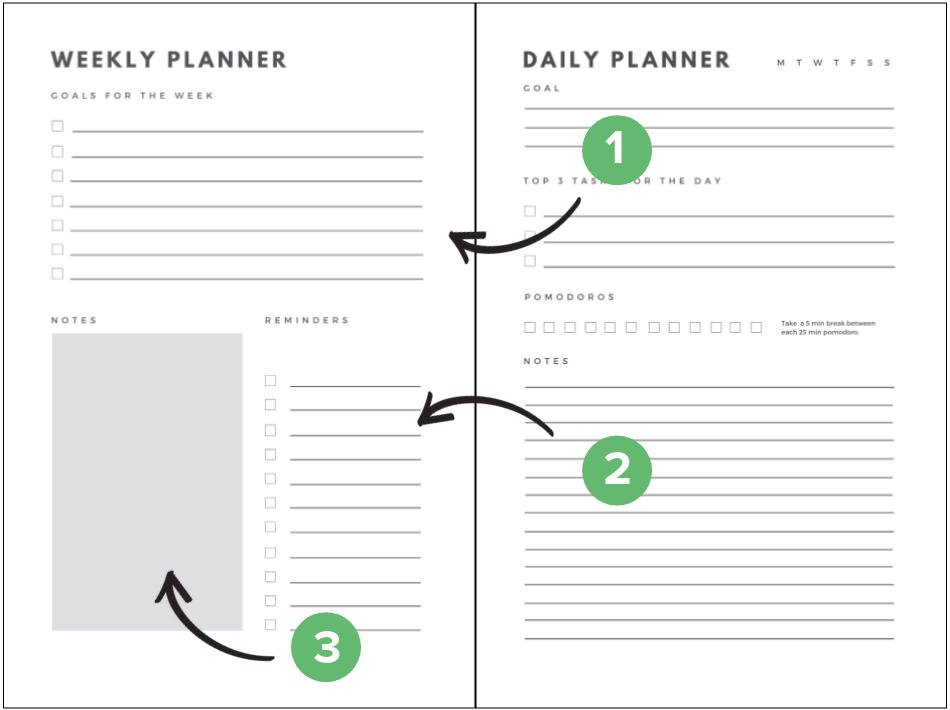 1 - Weekly Plan Write your top task for the week here. These should be you highest priority task for completing your goals.
2 - Reminders Use this for important reminders you have for the week ahead. It could be interview, meetings or launches.
3 - Notes Write any weekly notes on task you want to start the following week.